News
Posted by Chris Korczak on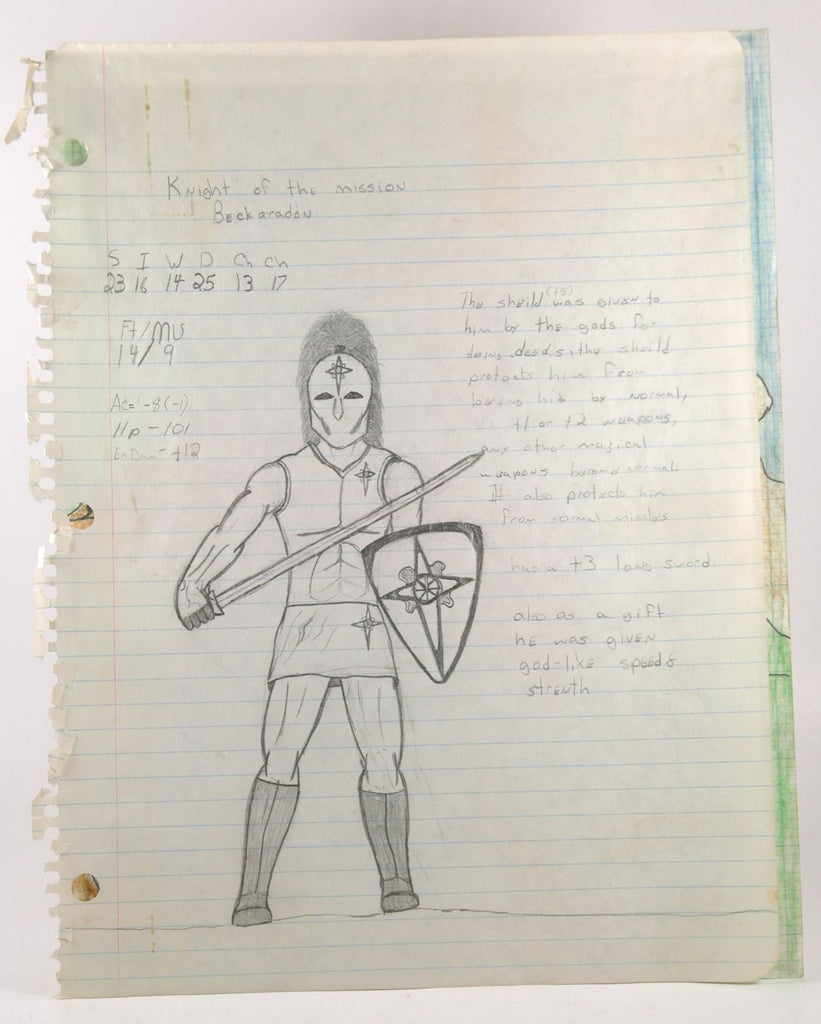 Oh, how I remember making character sheets exactly like these. I still have a folder of them from my AD&D 2e days, with names as original as "Subetai" (from the Conan movies).  As usual, you can see the inflated super stats. I particularly enjoy the last line, "also as a gift he was given god like speed and strength".  I wonder if he is still adventuring, or took up a nice retirement.   
Posted by Christopher Korczak on
Back in days past, I used to sell a lot of CDs.  2,000 a week.  Over that time, I collected rare early printings - West Germany pressings, Japanese pressings, and Target CDs.  These are among the first CDs to hit the open market.  We closed up the CD business years ago, and we have been moving boxes around since then.  It is time to let these go.  These have a value of nearly $6,000 on the market, sold at retail.  Maybe more.  Anyway - first $1,500 will take them.  There are doubles - this is not a mistake in my...
Posted by Christopher Korczak on
Books Renewed is looking for affiliates.  Please check out the details here.  Our commissions are great and fast.  Special thanks to AffiliateScout.com for helping get the word out! Thanks!    
Posted by Christopher Korczak on
Now accepting consignments to sell rare and collectible books. No collection too big or small. I will go through your books, one by one, and will sell them online at a fair market price. I take 35% of the profit, and you get the rest. All you need to do is provide the books, and I will do the rest. Those books that are not worth selling online will be returned. We can discuss what is worth it to you to sell online. A report of sales will be generated every month, along with the check. Books move very slowly online, so...
Posted by Christopher Korczak on
Today we opened up a new website - a significant upgrade from those that preceded it.  Any blog posts you would like to see?  Book primers, videos, or any book related topic? email me at chris@booksrenewed.com